By now, you've probably heard about H-P's Slate 500 tablet, on sale at H-P for $799. It's a Windows 7 based machine, with a touchscreen and stylus. Will it pose a serious threat to the one that created the category? Or will it be a reprise of the old clunky Toshiba tablets from the early 2000's?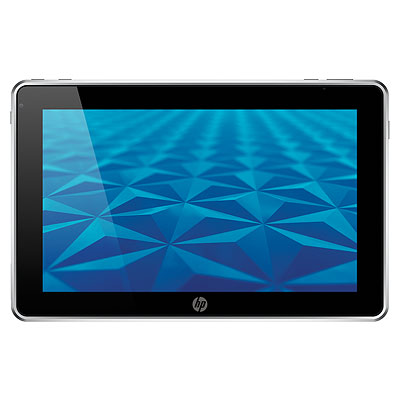 Well for one, H-P is marketing the Slate 500 as a Business tool, not a consumer tool. This is a key differentiator, since there is no Apps Store for Windows. But, with Windows 7 as the operating system, users will have the ability to utilize all sorts of already available programs on the device.
Furthermore, we all know that H-P is an innovator, not a price leader. Dell's flipper machine will be soon forgotten (hopefully) and I'm sure they are working hard to come up with a competitive tablet of their own.
Check out the HP Slate 500.